General News
From Pentati to Hollywood!
Parent Category: The Pentati Village Project
Category: General News
Published: Wednesday, 01 March 2017 16:59
Written by Claire Haas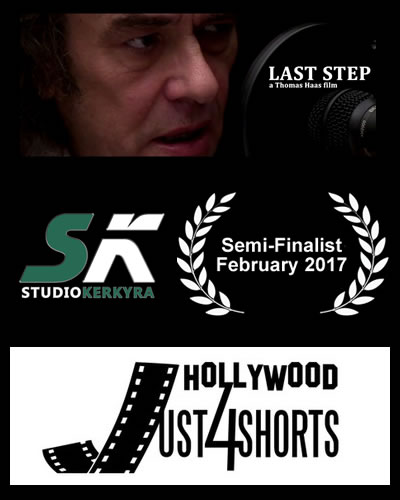 All the way from Pentati, Studio Kerkyra has made semi-finalist in the Los Angeles Hollywood Just4Shorts Film Festival with their recent short film production Last Step.
We would like to congratulate them not just for their achievement in Hollywood but also for the subject of their production; Addiction Recovery. There are many types of addiction and Studio Kerkyra's interpretation of this strikes a chord with most that watch it. Well done Studio Kerkyra, keep up the great work!
Last Step was written and directed by Thomas Haas.