Children's Adventure
An activity to establish Pentati as a village with an exciting historical past and fun projects to encourage younger visitors.
A proud day for the village project!
A proud day for the village project today as the new signs for our Pirate Trail were hung. Pentati Pirate Treasure is currently available from both of the tavernas with a treasure chest soon to arrive at the local shop too.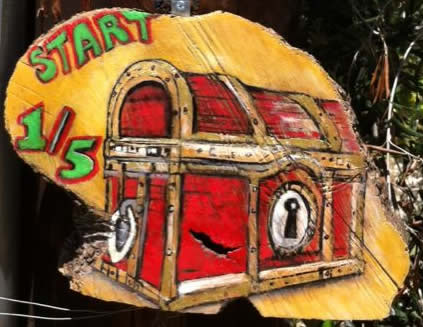 New signs for the Pirate Trail
Here is a sneak preview of the new signs for our Pirate Trail. A huge thank you to Julia Lioubas for the artwork.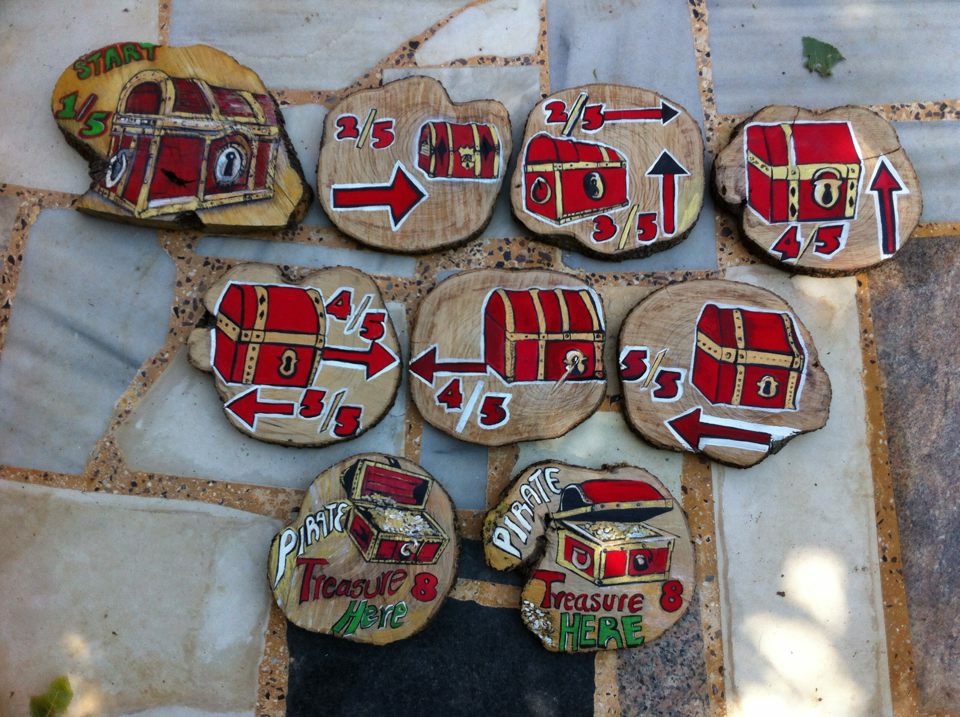 Pirate Props Needed. Can you help?
We want to improve the Pirate Trail experience with the use of props throughout the village. If you have anything that you no longer need and think we could use it please send us an email: pirates@pentati.com.
The kind of things we are looking for are:
Rusty old ships anchors
Old ships ropes and chains
Old ships wheels
Old looking treasure chests
Old fishing net
Shop mannequins to dress up as pirates
Anything nautical or pirate related and quite old looking!
The Pentati Pirate Trail is now in place
The Pentati Pirate Trail provides a little bit of history and light entertainment for visitors to the village. It is a short pirate story separated in to five chapters, each of which has been placed in a different part of Pentati with directional signs to show the way to the next chapter. At each story point is a written version that contains a unique QR Code.
The first four QR Codes launch an audio version of the first four chapters of pirate story one by one. The fifth QR Code launches a mobile optimised web page that contains an audio version of the last chapter and a link to ask people to sign the guestbook on our website www.pentati.com.
At the tavernas we have placed treasure chests filled with a pirate lucky dip for the children and locally painted items for sale such as stones and traditional old Greek roof tiles all with a pirate or Pentati/Greek theme. All profits from the treasure chests will go towards helping with the much needed road repairs throughout the village such as the road.
We are now looking to improve the experience by placing pirate themed props around the village, improving the signage and offering themed parties starting the summer of 2016.