Restaurants and Tavernas in Pentati
Pentati has two restaurants/tavernas - Angela's Traditional Taverna and Chris' Place Snack Bar Cafe. Both serve freshly-made, traditional dishes with different daily specials, ranging from the local catch of the day to the more traditional dishes - such as moussaka, briam and pastitiado. Both are open all year round and offer stunning sea and mountain views over to Agios Gordios and beyond, towards Pelekas.
Click on the links below to read more about each taverna.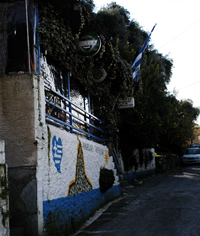 A traditional Greek taverna serving delicious home-made food and local wine. Roof garden with a beautiful view.
Open daily all year round.
Contact Makis Merianos on:
Tel: 0030 26610 53116.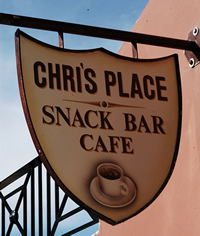 Delicious traditional Greek food and grill house. Stunning sea and mountain views of Agios Gordios and Pelekas.
Open daily all year round from 10am until 11pm.
Contact Chris & Sofia on:
Tel: 0030 26610 53846